Happy New Year!  I hope everyone had an amazing time with family and friends over break.  I must say that I really enjoyed the time off that allowed me to slow down and focus on recharging my creative juices.  I love the start of a new year to take a look at goals I have set for myself evaluate the progress made and set goals for new challenges.  Last year I vowed to run a 5K.  I ran 3 of them!  This year my goal is to connect more with other educators to ensure that I am presenting the best opportunities available for my students.   Over break I spent many hours researching a few new ideas that will help re-energize our learning environment.  Starting this week we will be reworking our concept of homework.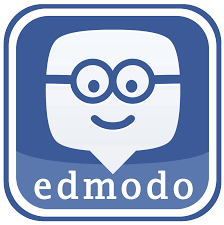 For language arts, students will be reading pages in a novel at their level.  They will also have a question to respond to on Edmodo each night.  Edmodo is an online educational tool that will help us to have discussions about school work from our homes.  I like to equate it to Facebook only the focus is on education not selfies!  There are rules to using this format, which we will go over in class on Monday. An appropriate use contract will be sent home as well for both parents and students to sign.  If you do not have internet access at home, don't panic!  All sites that we will be using can be accessed through cell phones as well.  If that is still an issue, I will provide a paper copy of the night's question for students if necessary.  They will be able to record their answer on paper and then transfer onto the computer in the morning in class.  Since the novel that your child will be reading is based on his or her current reading level, the assigned reading should take no more than 15-20 minutes each night.
We will also be using an online component for math starting this week.  For math, students will access the website Sophia.org.  They will watch a short tutorial about the math concepts we will be covering the next day.  This is called Flipped Instruction.  In Flipped instruction lessons, the viewing the lesson becomes the homework and applying the skills becomes the classwork.  A typical lesson will include a short 5 minute or less video or presentation that students will view followed by a 3-5 question "quiz" that they will complete.  Based on the results of the "quiz" I will group students in class the next day to accommodate their individual needs.  Students who grasp the concept will have the opportunity to apply it in a variety of ways including paper and pencil, computer based activities, and extension activities. Students who seem to be close to grasping the concept will talk through what is confusing them with me then move on to the application activities.  Students who are truly confused about the concept will still get a traditional lesson with me to ensure they understand.  Since I need to group kids by their comprehension of the skills it is very important that they receive NO HELP on the "quiz".  Everyone will receive a 100 for homework regardless of the "quiz" results just for viewing the lesson and trying the questions.  Please note that I am able to see how long each student spent on each lesson, so skipping the video and jumping to the questions will be noted.  Again if internet access is an issue, students may complete this during homeroom/morning work time as well.
Finally the last major change I am going to be implementing this month is the addition of Makerspaces to our classroom.  I am SO EXCITED about this!  What are makerspaces?  They are bins full of challenges, puzzles, supplies, and opportunities for students to create, invent, discover, and tinker.  So much of what we do in class requires everyone to come to the same result.  They may approach it differently, but the end result is the same.  Makerspaces allow for students to tackle a problem or challenge their own way and create their own unique solution.  This will teach students to problem solve in a no risk environment.  They will be required to complete a makerspace form to demonstrate what they have learned, but the end result is all theirs.  Some students are going to love this!  Full creativity!  Woo hoo!  Others may hate it- they, like many adults, want to know how it should look in the end.  This concept teaches all students that failure is a completely ok end result as long as they learned something along the way.  I have a TON of materials ordered for this so as soon as they come in be ready for an amazing update!!!!!